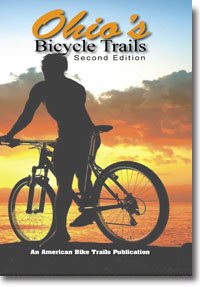 Ohio's Bicycle Trails - Second Edition
by Ray Hoven for American Bike Trails
Includes most Ridable Rail Trails!
Over 90 trails throughout Ohio, both surfaced and Mountain Biking. Includes directions to trail sites and accesses, trail distances, general setting, conditions, available facilities, and points of interest, riding tips, contacts for additional information & alternate trails and uses.
192 Pages 5 1/2 x 8 3/4
978-1-57430-149-6 2011 B213 $16.95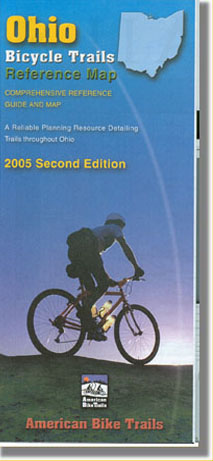 Ohio Bicycle Trails Reference Map
by Ray Hoven for American Bike Trails
26" by 38" full color, two sided. Loaded with information on over 100 trails. City and county to trail indexes, trail facts such as length, surface, biking type, setting, alternate uses, coordinates, trail notes and directions on getting there.
1-57430-111-X OH80 $ 6.95